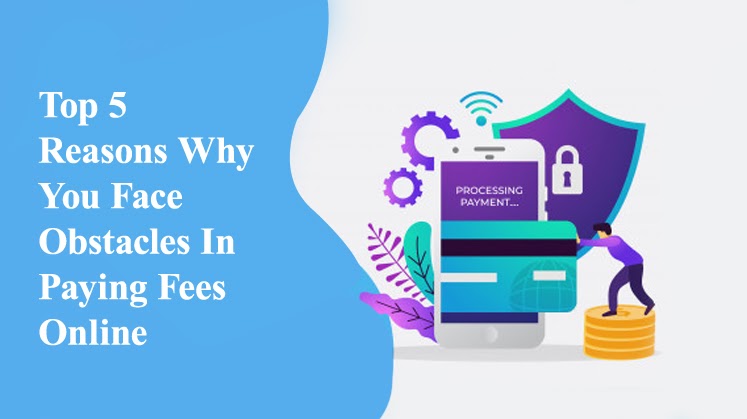 "You need to use the online fee payment method for paying your children fees!"
These words from educators are making parents more nervous than,
"Your child failed the exam!"
I know, being a parent, you must have gone through a roller-coaster of thoughts when you first heard the concept of online fee payments. Not only you, but there are also many many many more parents who get nervous thinking about edTech. However, denial only causes suffering, so it's better to accept the fact that technology is the future of the digital age and get used to it at the earliest.
As an edTech expert, I am going to address your top 5 concerns that are creating barriers in developing your technological-mindset.
Let's get started.
Here are the top 5 reasons why you face obstacles in paying fees online…
1) Confusing Interface from User's Perspective
Ever uninstalled an app due to a really bad interface like a maze?
I am sure you must have done this at one point. Well, the same experience can happen with the parents using the school fees payment app for the first time!
Despite the blazing pace of advancements, silver surfers, and people who are not tech-savvy usually find it hard to understand the interface of the school fees payment app & portal. Cashless payments require crucial details & information to be submitted like the amount, OTP, and password of the users. Putting out details without core knowledge of the portal's functionality could undoubtedly prove risky.
What Educators Should Do?
The interface & functionalities of the school ERP system for fee payment should be designed & developed in accordance with the user's mind. Keeping everything user-friendly will give educational institutions a good start.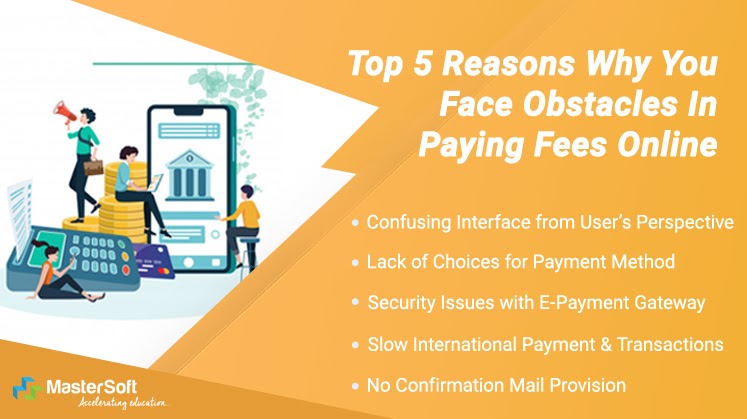 2) Lack of Choices for Payment Method
I asked parents randomly - What is the biggest benefit they've got from the cashless transaction method?
Their answer was - of payment & convenience!
On the contrary, when I asked them – What is the biggest problem of e-payment modules?
The answer was – hassles & inconvenience because of limited e-payment options.
In a nutshell, educators might lose their "trust" & "retention" if they fail at providing them convenient school fees payment options.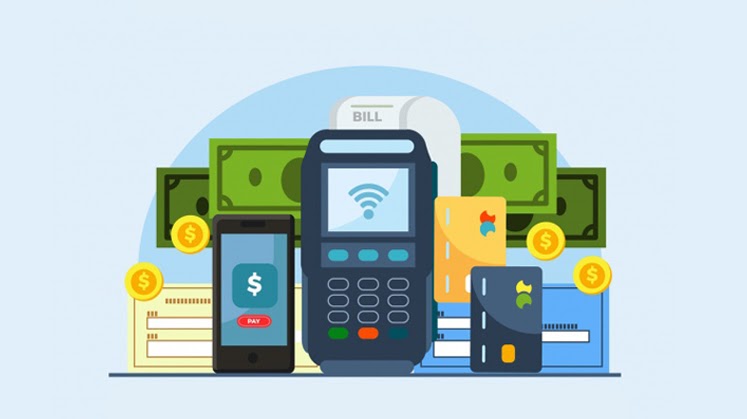 What Educators Should Do?
As an educator, you must offer parents multiple payment choices such as - Debit Cards, Credit Cards, PayPal, net banking, e-Wallets such as PhonePe, Mobikwik, Paytm, Google Tez, PayUMoney or any other option for simplifying their journey of "cash" to "cashless" payments & retaining them for a long-term
3) Security Issues with E-Payment Gateway
You must have heard schools claiming that they have the best payment gateways to help you operate e-payments safely online. But, the majority of parents don't understand these technical terms & are afraid of using online school fees payment software. Well, to resolve this query, I would like to give out the information in simple words -
'What is an Online Payment Gateway?'
You can consider it as a path that securely transfers your account details & information from website/app portal to the bank for making e-payments.
What Educators Should Do?
A secured payment gateway provider is a must for every school to help parents make secure transactions without fear of any online fraud or risk!
4) Slow International Payment & Transactions
Nothing kills the interest of e-payers like a slow transaction!
Local payments are usually fast, but in some instances, when it comes to international payments, it takes more time than the usual transactions. If a student taking e-learning courses from another country wants to pay school fees online , he/she might have to face the late payment transaction issue. Imagine the stress international students & parents would have to go through.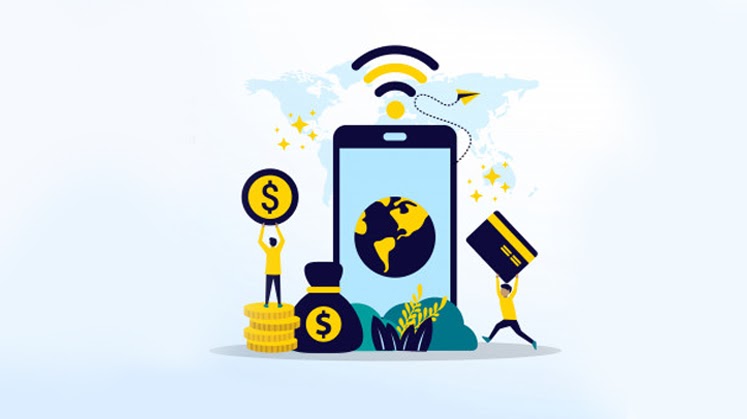 What Educators Should Do?
To avoid such instances, educators need to ensure faster e-payments, in both, local & international transactions.
5) No Confirmation Mail Provision
It goes without saying, but schools must integrate an automated e-receipt generation & sending facility for making sure authentic transactions after online fees collection. Plus, don't leave parents guessing regarding what amount is deducted for what activity.
What Educators Should Do?
The e-receipt should mention fee payment nature such as-academic fees, hostel fees, tuition fees, any grants, reimbursements, given or scholarships provided to students, etc.Your objective should be to completely help out parents & let them make quick and secure fee transactions.
Want to learn more about Online School Fees Payment?
Get in touch with our team today!